The past number of years has seen SSI Environmental establish itself as the forerunner of companies supplying spill control materials to all types of Irish industry.
Our philosophy has always been to be more than just a supplier that is why the services we have on offer are unmatched within our industry. Here in Ireland we represent some of the largest manufacturers of absorbents in the world. With our experience and our own unique approach to spill control we can easily cover all spill absorbent requirements in any given industry.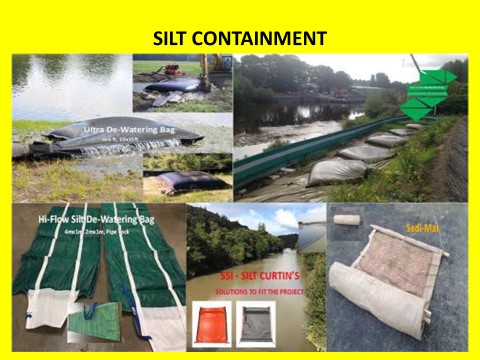 Substantial Stock
Over the past few years more and more companies have switched over to SSI Environmental as their main supplier of spill control materials, especially IPC licenced and ISO14001 accredited companies. We have also seen a large increase in the number of County Councils and local Authorities availing of our products and services.
We carry substantial levels of inventory in our centrally located warehouse.
Should your company have already received or be currently applying for ISO accreditation, IPC licence or just trying to meet corporate or insurance demands, SSI Environmental can help. Our full service includes,
1. Initial on-site risk assessment
2. Supply of materials (Spill kits made to order)
3. Development of "Spill SOP"
4. Development of site specific training package
5. Presentation of training
6. On-site documented kit inspections, monthly