Pop up spill containment pools capture leaks and spills to minimize environmental damage and related clean-up costs
The Pop Up Pool® is a compact, easy-to-use spill response product that can be used as a catch-all for many spill containment applications including leaking hydraulic lines, pipes, machinery, and packages. A foam ring around the edges raises the walls as the amount of liquid increases, making it easy to set up in emergencies.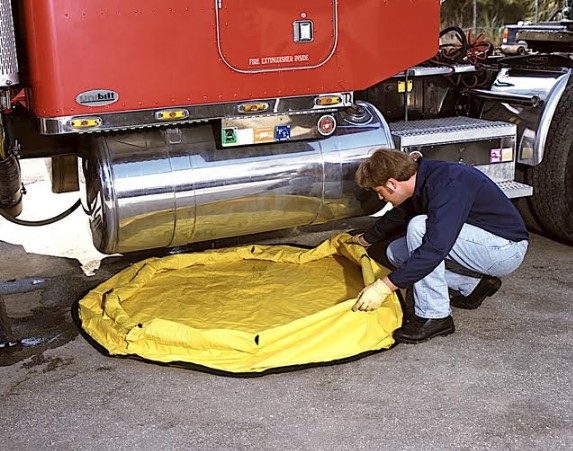 Product Details:
Easy to use – Simply remove from protective case and shake quickly to expand.
Excellent chemical resistance to diesel fuel, antifreeze, acids, caustics and corrosives (400 gallon Pool is 18 oz. PVC.  All other sizes are 10 oz. polyethylene)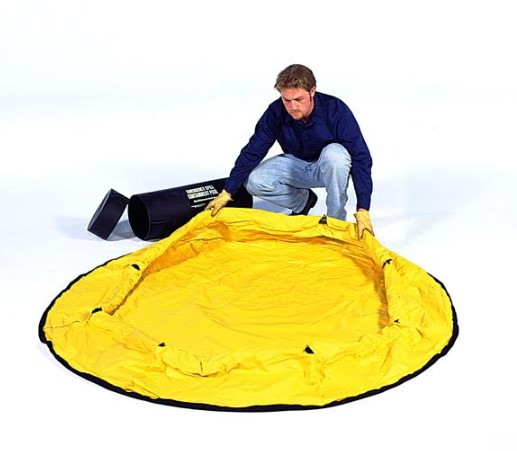 The pop up pool is a new product from SSI Environmental.If you would like more information on this product.
To enquire about this product – call us on 01 8665676 / 087-9367065 or contact us here