The Plant Nappy® is a new, light and user friendly method of spill containment; designed to replace existing, traditional drip trays. Designed to withstand all weather conditions, it is rugged enough to stand plant on it all year round to contain the odd mishap that could occur on site.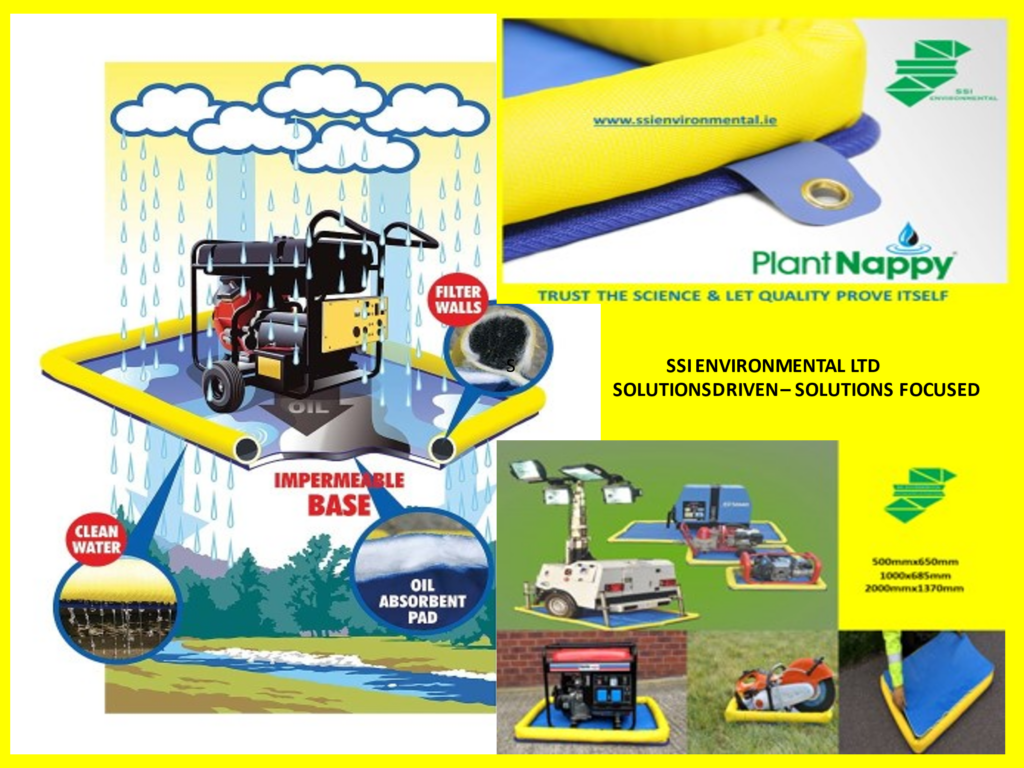 Sizes – 500 x 685mm 2 litre, 1000 x 685mm 4.5 litre, 2000 x 1370mm 16 litre
Whilst encapsulating any drips or spills of oil the mat freely allows passage of water, such as rainfall,
thus eliminating costly emptying of contaminated trays after use. The mat can be stood on uneven ground
or slight inclines with no loss of performance ensuring your company is protected at all times.
The Plant Nappy® is an easy and cost-effective way to ensure environmentally friendly practice on site,
avoiding possible prosecution or monetary fine for contamination of ground and water.
The Plant Nappy® liner is a useful addition to complement and extend the life of the Plant Nappy®. The
liner sits snugly onto the base of the Plant Nappy® but is easily removed for cleaning or replacement.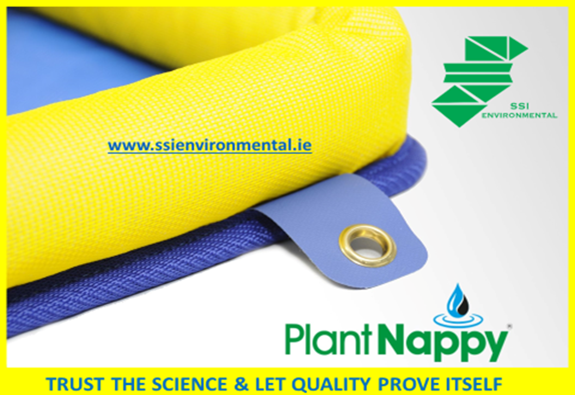 Just as the Plant Nappy® has a non-permeable base and a tough top cover so has the liner to give
prolonged efficient service.
Cleaning of the liner couldn't be easier, simply remove the liner from the Plant Nappy® and squeeze out
the oil into a suitable receptacle, and then replace back into the Plant Nappy® for reuse. Because the liner
is flat, a pair of rollers such as a mangle would prove quite useful for this procedure.
The capacity of a standard liner is approximately 4.5 lts and may become quite heavy, in which case it would probably be beneficial to clean at 50% capacity.
To enquire about this product – call us on 01 8665676 / 087-9367065 or contact us here