SSI Environmental Ltd recognises the importance of the Emergency Response Team – ERT. It is with that in mind that we have along with our partners focused on Key components that may be necessary to have as part of your contingency. More details can be made available following initial consultation.
 INFLATABLE TENTS – INFLATABLE SHOWER UNITS – FLEXIBLE TANKS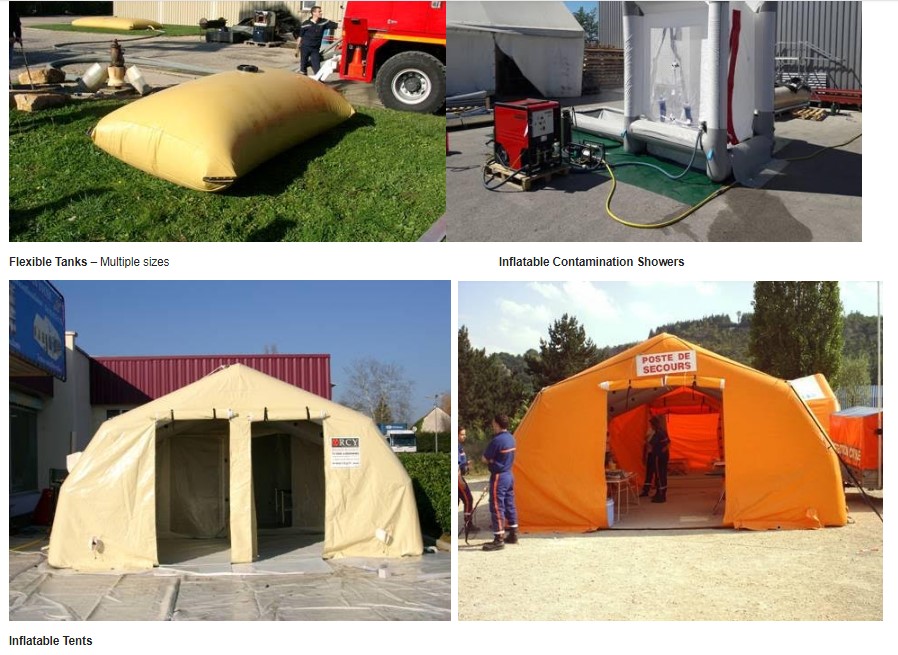 What is emergency response planning?
Emergency Response Plan. The actions taken in the initial minutes of an emergency are critical. A prompt warning to employees to evacuate, shelter or lockdown can save lives. … Lockdown is protective action when faced with an act of violence. When an emergency occurs, the first priority is always life safety.
Who are the emergency response team?
An incident response team or emergency response team (ERT) is a group of people who prepare for and respond to any emergency incident, such as a natural disaster or an interruption of business operations. Incident response teams are common in public service organisations as well as in organisations.
What should be included in an emergency plan?
The emergency plan includes: All possible emergencies, consequences, required actions, written procedures, and the resources available.
Detailed lists of personnel including their home telephone numbers, their duties and responsibilities.
Floor plans.
To enquire about this product – call us on 01 8665676 / 087-9367065 or contact us here