As a company SSI Environmental Ltd focus on delivering the solution that are relevant to the customer. With that in mind it is important for use to engage where possible at the coal face of our customers projects. Having worked for many years in providing Environmentally proactive solution on varying platforms, we believe that we have something to offer. Apart from sourcing and supplying the most up to the minute solutions in Environmental Best Practices, SSI supports its activities by providing a number of tailored services that supports its mission to be Solutions Driven and Solutions Focused. We provide Emergency Chemical Spill Response Nationwide
SERVICES
1. Environmental Site Audits
Sometimes the benefits vary depending on the objectives and scope of the audit. Organisations can gain a better understanding on how to meet their legal requirements.
Being in a position to meeting specific statutory reporting requirements can become clearer.
Being in a position to demonstrate that they are environmentally responsible can be seen as proactive
Organisations can demonstrate that their environmental platform is being improved.
A  clearer understanding of the environmental interactions of products, services & activities can be achieved.
The environmental risks associated with breaches in product handling can be managed more effectively.
SSI Environmental provide the following Audits

Risk Assessment for Oil & Chemicals Spill

FMEA – Failure Mode & Effect Analysis

SCE – Silt control Evaluation

SWME – Storm Water Management Evaluation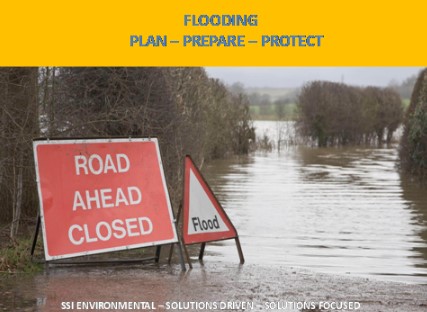 2. Training 
All Training delivered by SSI Environmental is site specific. An emphasizes is put on detail that reflects the day to day activities of the client where possible.
Oil & Chemical Spill Response – Industrial

Chemical Awareness

In House Laboratory Best Practices 

Inland River & Lake Oil Spill Response

Silt Management & Best Practices – Civil engineering Projects
 3. Flood Management Solutions
SSI Environmental have for many years been involved in the delivery of Flood Retention/Diversion solutions and advice.
Flood control methods are used to reduce or prevent the detrimental effects of flood waters. Flood relief methods are used to reduce the effects of flood waters or high water levels. If future flooding may be an issue with your company or if Local Authorities are seeking alternative solutions, SSI Environmental are worth consideration. Emphasis with our solutions revolves around Quick & Easy Deployment, Minimal Manpower & Effectivness.