Keep Messy Drips and Spills Off Warehouse and Factory Floors
Our Utility Trays are engineered with heavy-duty polyethylene and designed to contain liquid spilled or leaked from containers. A ribbed platform on the bottom of the tray helps keep cans, pails and other containers out of smaller spills.
Practical Applications Include:
Storing oil cans or other liquid-holding containers
Spill containment for leaky machine parts or equipment
Placement under trucks or other large vehicles to leaks / spills from engines, hydraulics, or other lubricated parts.
Key Features:
Polyethylene construction – will not rust or corrode
Nestable for easy storage when not in use
Available in six sizes for a variety of spill containment and maintenance applications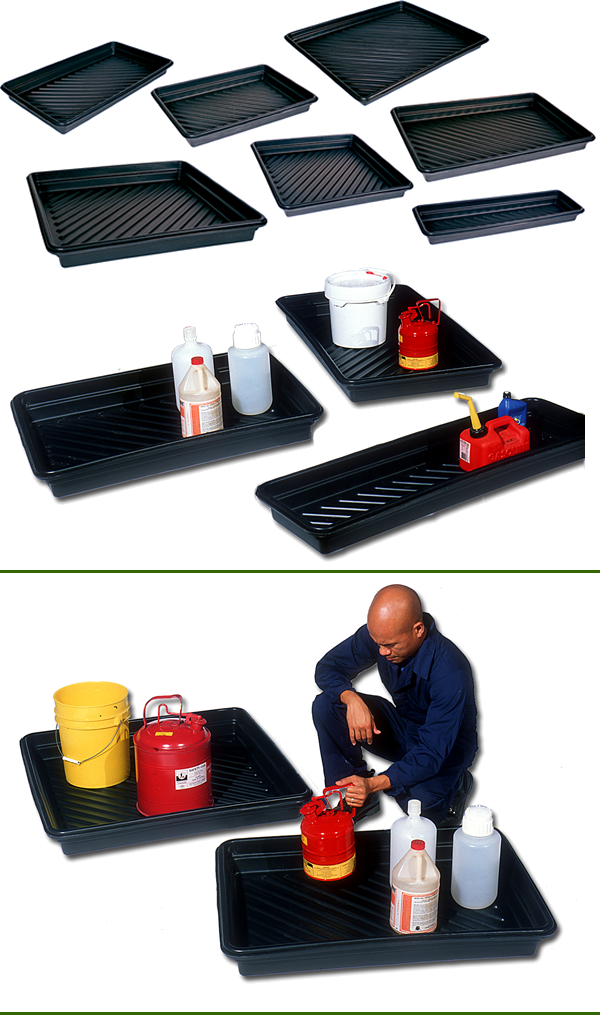 To enquire about this product – call us on 01 8665676 / 087-9367065 or contact us here