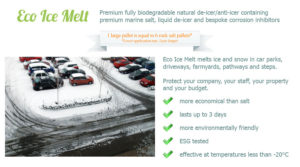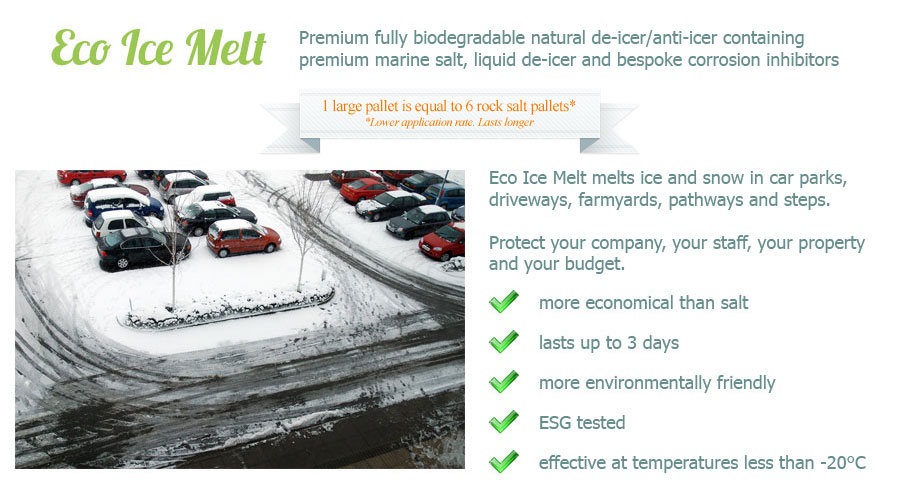 ECO ICE MELT
Eco Ice Melt melts ice and snow in car parks, driveways, farmyards, pathways and steps.
Its more economical than salt
Last up to 3 days – more environmentally friendly
Protect yourself, your premises and your budget this winter
BETTER VALUE THAN SALT
Lasts 2-3 times longer than salt.
Effective at lower temperatures than salt.
Lower application rate – smaller granule spreads more evenly.
15 kg bag covers the same area as a 25kg bag of de-icing salt and it lasts longer too
ENVIRONMENTAL BENEFITS
Biodegradable natural de-icer reduces post application surface clean-up
40% less product required.
Greatly reduces long term environmental impact.
To enquire about this product – call us on 01 8665676 / 087-9367065 or contact us here